Sitting in the right front seat of a rig means a lot more than giving orders on the fireground.
In fact, that's a small part of the job. Sure, it's important—lives are at stake—but you need to be equally good at the rest of the job.
Company officers need to understand that not only will they be fire officers, but they become parental figures, coaches, counselors, and much more to their crew.
And that's something that is rarely taught in company officer training.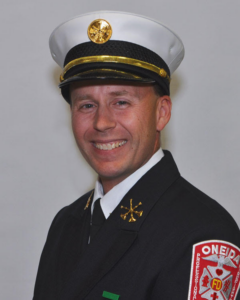 My guest today, Tim Cowan, will be teaching his class on "Riding Shotgun" at Firehouse Expo 2021 in September and he's here to preview that class for us.
Tim retired not long ago from the City of Oneida, New York, Fire Department as a deputy fire chief and fire marshal. With about three decades in fire and emergency services, he's an active volunteer with the Canastota, New York, Fire Department. He's also a deputy fire coordinator and fire instructor for Madison County, New York.
Resource Links:
Tim's article: First Due: Riding Shotgun
From FireRescue1.com: Company Officer Development