If you're on this page, then you probably want to hear what we're up to, but you aren't sure how.
Let us help! The easiest way to listen if you're on this website already is the Player. It's on the home page.
Okay, that's one way. But there are better ways that allow you to take Code 3 with you while you're driving, mowing the lawn, working out or whatever.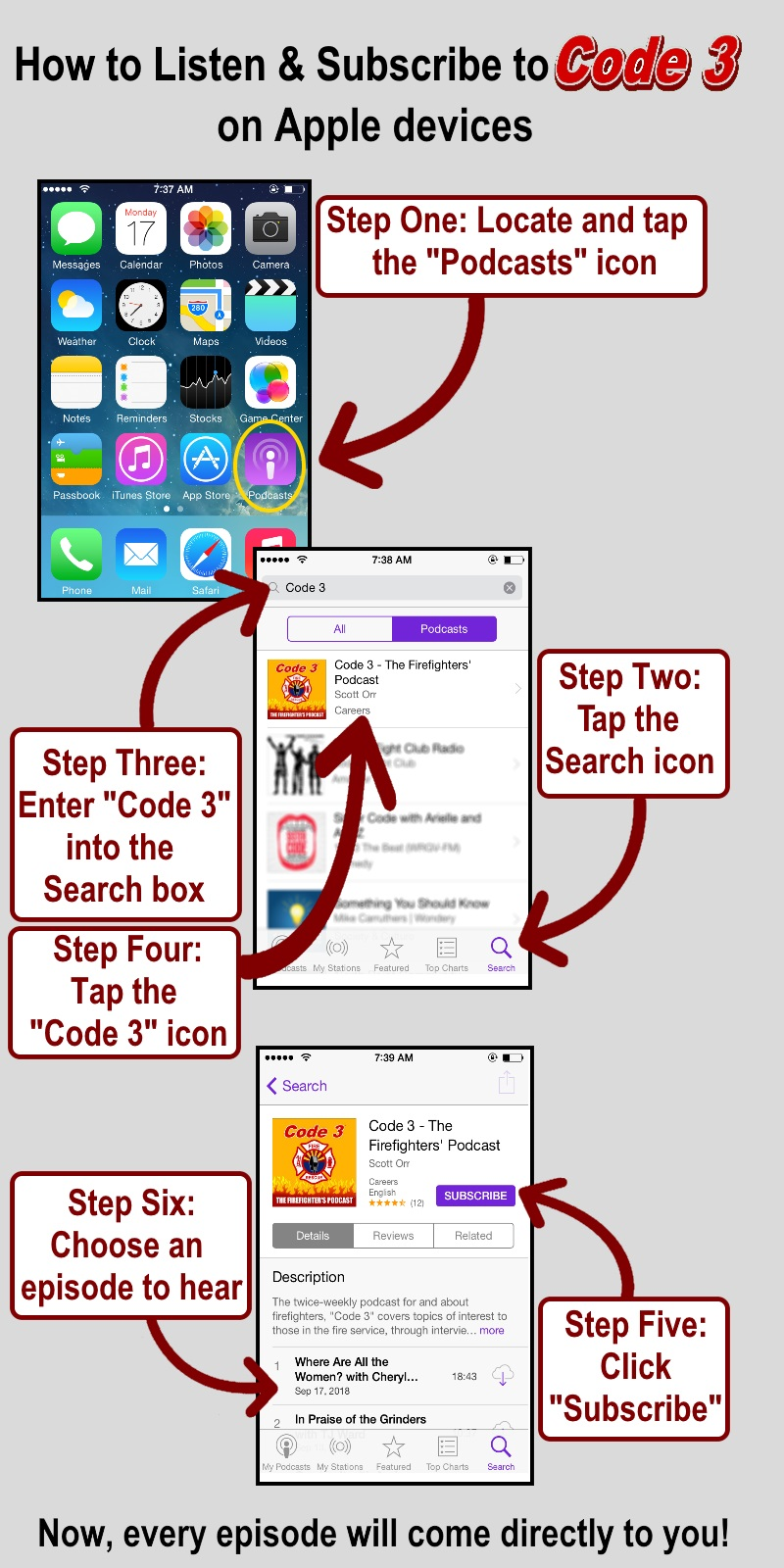 That's it — but if you have any questions, email us at [email protected] and we'll walk you through it!