Your department has probably been described, at least informally, as an all-hazards department.
That usually means things like water rescue, hazmat, high-angle rescue, and so on.
But over the years, and especially since the time of the late Chief Alan Brunacini, firefighters have been called on to take an even more challenging role: customer service.
This may be a more familiar concept to some people than others, and some  may struggle with it. It may not relate strictly to firefighting.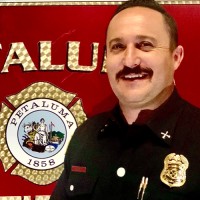 My guest to discuss the value of customer service –and what it is — has been on Code 3 before. Chad Costa is a battalion chief with the City of Petaluma, California Fire Department.
He has two decades in the fire service, and he's worked in some pretty diverse situations, from a rural department to a city as well as CAL FIRE.
Chad is the technology and communications battalion chief and a division group supervisor on California Interagency Team 5.