By now, most departments have adopted social media in some form. Here in LA, Twitter is a great resource to learn where agencies are responding to various emergencies, 24/7.
In fact, in many cases, Twitter and other platforms have taken the place of press releases. That came about as news outlets realized that official social media accounts gave them much faster access to details than even a phone call.
So—are you using social media to its fullest? Maybe you're on Twitter and Facebook, but what about Instagram?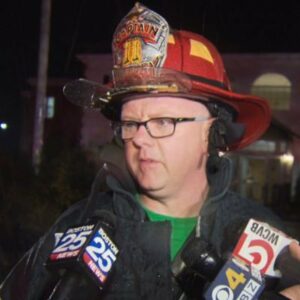 Here with some suggestions on how to best use these platforms is Rob Reardon.
Rob is a captain and PIO with the Duxbury, Massachusetts Fire Department, where he has worked for the past 17 years. He is an EFO and a CFO graduate. He's also PIO for several other agencies.
Before he joined the fire service, Rob worked for 10 years at television stations and major newspapers as an award-winning photographer.
Follow him on Twitter @reardonphotos or on Instagram @robreardonphotos.
Rob's article: Did I Wake You?
Article: The Importance of Embracing Social Media in Your Fire Department