Habits can improve your health…and bad ones can screw it up.
That's why building healthy habits is so important for firefighters.
This isn't just some trendy idea.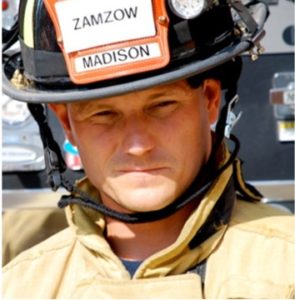 This stuff will prolong your career, and your life.
Back with us again on Code 3 is Aaron Zamzow, and he has five habits for us.
Aaron is the owner of Fire Rescue Fitness, a company that creates workout programs and fitness articles that focus on getting Fire Rescue Athletes "fit for duty."
He holds a bachelor's degree in health and wellness and is a National Academy of Sports Medicine Certified Personal Trainer and a Peer Fitness Trainer.
Aaron's article: Five Nutrition Hacks for Firefighters
Aaron's article: Five Exercises Every Firefighter Needs to Do
Trivia question:
What does the LUNAR acronym stand for?
Answer:
LUNAR is used to help firefighters remember what info to report when you call a mayday:
Location
Unit
Name
Assignment and Air Supply
and Resources needed.