If you're a probie or you want to be, listen up.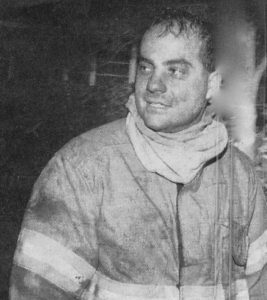 Today's guest, Mauro Porcelli, has written a new book titled "Surviving the Firehouse."
It's a guide to life as a firefighter for newbies.
Mauro retired from the Orlando, Florida fire department with 25 years of fire service experience.
He started his career with Marion County Fire/Rescue in 1988.
At 23, he was the youngest, highest ranking professional fire officer in Florida, holding the rank of District Commander.
Here's a quick excerpt:
A firefighter's life can be hard, but it's rewarding if you learn from your mistakes. On occasion, I did things the hard way; I'm hoping to save you from the same mistakes. You cannot fight or change the culture around the firehouse. It can be the best playground an adult can hang out in, or your worst nightmare, especially if you are soft and fragile. Major word of advice: Never, ever let the crew see that you are mad or that their rhetoric affects you. Do not show any emotion whatsoever. If you do, then you're done. You will open up a Pandora's box of whip ass and they will be relentless. Just smile, keep your mouth shut and move on.
Get Mauro's book:

Trivia question:
When you use SCBA, you should be able to calculate expected duration of the bottle in your head. What's the equation for finding total duration?
Answer:
You figure the duration of an SCBA bottle by dividing the total volume by breathing rate.