When you're on a medical call, does the Prime Directive ever enter your mind?
We're not talking Star Trek. We mean this one: First, do no harm.
My guest on this show is wondering if that's the best we can do.
In fact, he has some others that might improve treatment.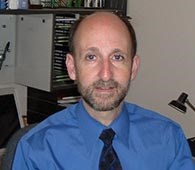 Mike Rubin is  a paramedic in Nashville, Tennessee.
He's also a former faculty member at Stony Brook University.
Mike has logged 24 years in EMS.
But first, he spent 18 in the corporate world as an engineer, manager and consultant.
Mike's article: Primum non nocere: Is it time for a new prime directive?
Article: Prehospital Care: Do No Harm?
Journal of Paramedic Practice: Primum non nocere: first, do no harm (subscription req'd)
Trivia question:
Who invented the modern portable fire extinguisher?
Answer:
The portable fire extinguisher was invented by Captain George William Manby in 1819.
It consisted of a copper vessel of 3-gallons of pearl ash (potassium carbonate) solution under compressed air pressure.