There are a lot of cars on the road today that—just a few years ago – would have been considered exotic. One of the newest car types is the hydrogen fuel cell vehicle.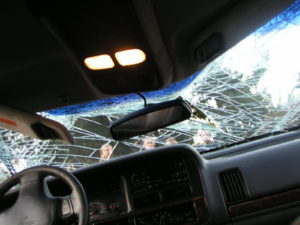 And, just as you needed to learn how to deal with an electric car in a crash, these have special needs, too.
Good news: the technology sounds more dangerous than it really is, says Jennifer Hamilton, our guest this time.
She's an expert in  Hydrogen Safety, Education, and Codes & Standards for the California Fuel Cell Partnership. Her primary responsibilities include managing and conducting education outreach on hydrogen, fuel cells, and infrastructure to emergency responders and authorities having jurisdiction.
Info from the University of Extrication
Even more info from the University of Extrication
The California Fuel Cell Partnership website
Trivia question:
On October 8, 1871, the Great Chicago Fire started. What other fire started the same day and resulted in even more deaths?
Answer:
The Great Chicago Fire killed 300 people. But the same day it began, a fire broke out in Peshtigo, Wisconsin, in which more than 1,000 people died.
Oct. 8 1871 was a bad day for fires: 50 people were also killed in a fire in Port Huron, Michigan.