If you work on a truck company, you need to know a lot about roof construction and how it reacts to fire.
Gary Bowker joins Scott this week on Code 3 to discuss safe rooftop operations.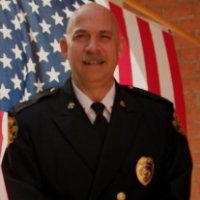 Gary is a retired fire chief with the U.S. Air Force and retired fire marshal with the City of Winfield, Kansas. He has served as fire chief with the Sumner County, Kansas Rural Fire District #10 and has over 40 years in fire service.
Gary has taught at the National Fire Academy, U.S. Department of Defense, Butler County Community College and the University of Kansas Fire & Rescue Training Institute. He is nationally certified as a Fire Officer II, Instructor II, Inspector II, Certified Fire & Explosion Investigator, and holds a bachelor's degree in fire science administration.
The "3Rs" to stay safe on roofs article
Fighting the Balloon-Frame Construction Fire article
Fresno fire where Pete Dern fell through a roof (WARNING: Strong language):