Once upon a time, we all thought we had the ultimate in EMS gear and knew the best techniques.
Then time passed, and the stuff we used and knew became … obsolete.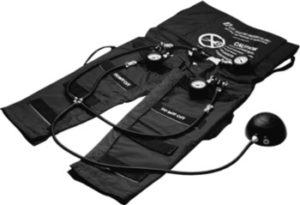 And the mention of MAST pants or rotating tourniquets now draws an odd look from today's paramedics and EMTs.
Kelly Grayson, NRP, CCEMT-P, is a critical care paramedic in Louisiana. He has spent the past 24 years as a field paramedic, critical care transport paramedic, field supervisor and educator. He is president of the Louisiana Society of EMS Educators and a board member of the Louisiana Association of Nationally Registered EMTs.
All that adds up to his being a storehouse of knowledge of EMS techniques and procedures, both current and … let's say "classic." He wrote a book on the job of being a paramedic a few years back, and you can get it by clicking on the link below.
Kelly is a frequent EMS conference speaker and contributor to various EMS training texts, and is the author of the popular blog A Day In the Life of an Ambulance Driver.
He joined us on Code 3 this week to reminisce.
Read Kelly's books: