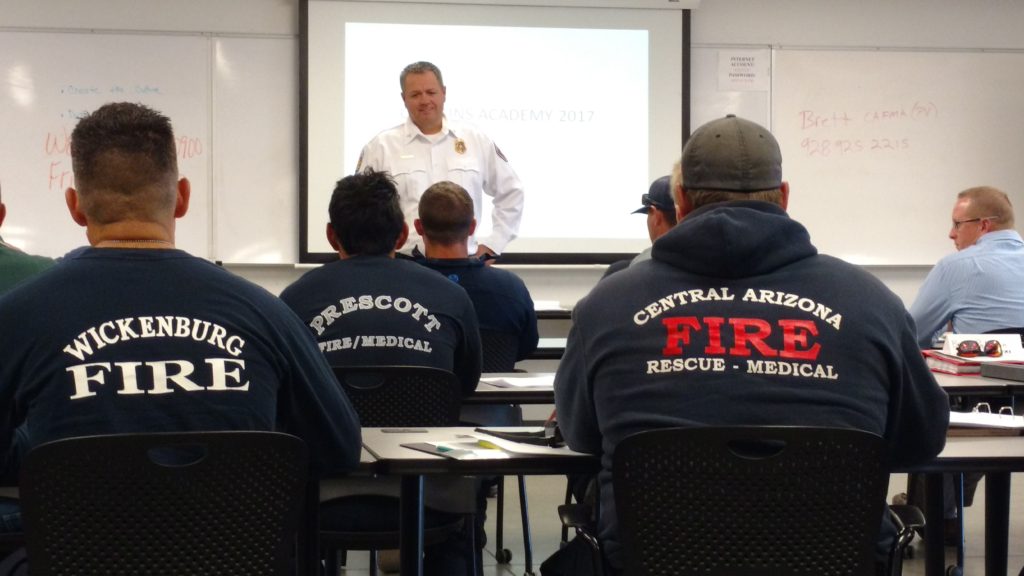 This week, we take a quick look into the Company Officers' Academy held jointly by the Prescott Fire Department and the Central Arizona Fire and Medical Authority.
The week-long training took place at the Central Arizona Regional Training Academy in Prescott Valley.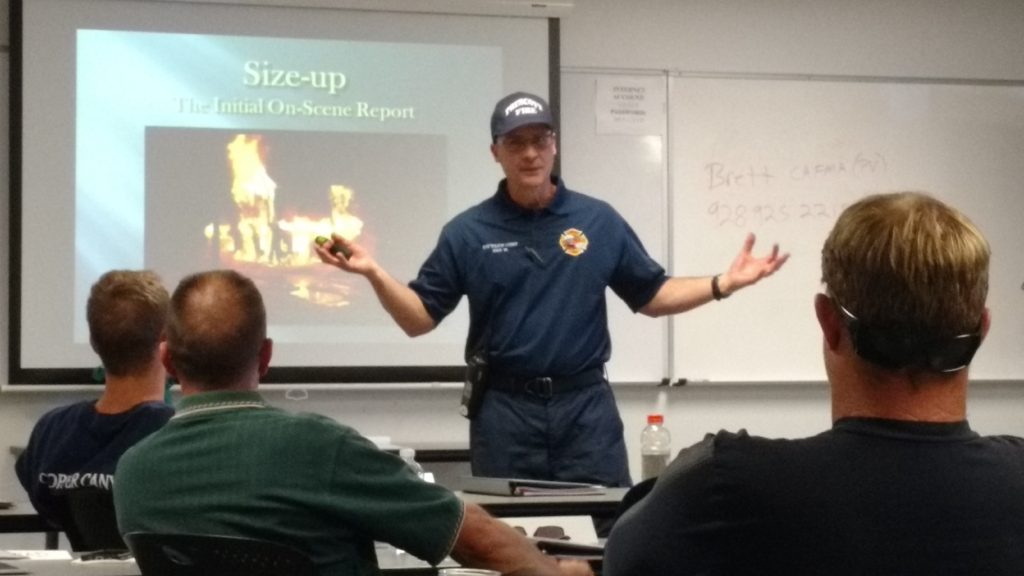 It's known for turning out well-qualified candidates to be company officers and is attended by firefighters from smaller departments from around the state. Some people who attend pay their own tuition, if their department can't afford it, just so they can get the benefit of the instructors' experience.
This year, one entire day was devoted to a seminar by Rick Lasky, the well-known author and motivational speaker, who brought his "Pride and Ownership" course to Prescott.
On the day Code 3 visited the academy, the students were learning the fine points of the on-scene size-up. The heard from experienced Prescott Fire Captains Jim Kennedy, who talked about engine operations, and Jeff Moffett, who covered ladder truck operations.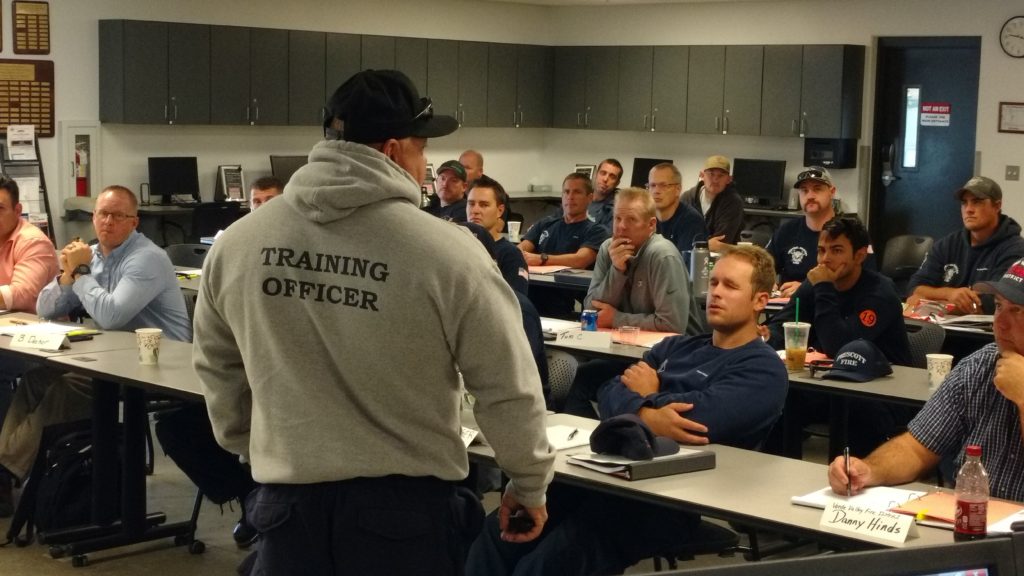 After some instruction, the students broke into groups and applied what they'd learned. They were show photos of a scene as it might look on their arrival, and had to make a size-up.
One scenario that provided a laugh was a photo of a home with a massive wildland fire behind it. Prescott Engineer Conrad Jackson handled the size-up well, but noted that, with a three-man crew on his engine, he would need help fast to save the house.
As a Thanksgiving Day bonus, we asked the students what they were thankful for in the fire service.