How fit are you?
If you're newer to the fire service, say two or three years in, you're probably still in reasonably good shape. After all, you had to meet minimum standards at the fire academy.
But unless you've kept up with the physical fitness regimen, you may be getting a little soft around the middle.
Or losing endurance.
My guest today says it's time to do something about that.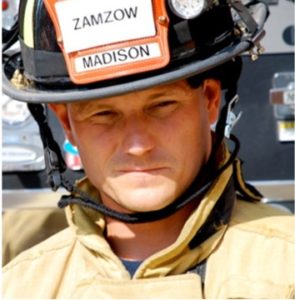 Aaron Zamzow is a firefighter/training officer at the Madison, Wisconsin, Fire Department. He has 20 years of experience as a fitness trainer, for athletes and others. He created Fire Rescue Fitness and he lectures everywhere.
And he has a podcast, too, called Better Every Shift, on FireRescue1.com,
Click here to email Zam
Resources:
Madison Fire Dept: Introduction to Firefighter Fitness
Order Zam's book: Ladder 2 Workout
Article: 5 Reasons Why Every Firefighter, EMT and Medic Should Do Yoga