What do you think of your city's news media?
Maybe you think of reporters and photographers as an annoyance.
Perhaps you view them as a necessary evil.
Or—and this is the best, I think—do you look at them as professionals just doing their jobs, reporting the news?
I've been a journalist for 30-plus years, and I can tell you that, while reporters sometimes make mistakes, very few are out to "get" you, as a firefighter. They're also generally not out to make your department look bad.
So, the question is, how do you get the news media to help you? It's not hard. Just give them what they want—a good story—and they'll be happy. Don't act like there's something to hide, especially when there isn't anything.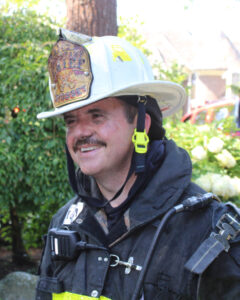 My guest today will explain how to do that better.  Robert Leonard has over 30 years of service as a firefighter, officer and EMT.
Rob's been FDNY's Deputy Director of Public Information and Deputy Press Secretary for Uniformed and Emergency Services to the Mayor of the City of New York.
He is an Assistant Chief of the Syosset Fire Department on Long Island and a Second Deputy Chief Instructor at the Nassau County Fire Service Academy.
He is also a senior executive at a national public relations firm, leading the public safety and local government practice, and a member of the Public Relations committee for the Firefighters Association of the State of New York.
Resources:
Rob's article: Operating in Today's Media Environment
Article: Working with the News Media
Article: PIO 101: The Basics of Media Relations for the Fire Service