If you're thinking you'd like to try for a company officer or to move up to a chief officer position, I have a question for you:
Who has been your example for how you should lead?
I ask because the leadership landscape has changed over the last few years.
Even in my business, TV news, I was once told that you can't just tell people to jump and expect them to ask, "How high?" anymore.
So you can imagine that the old ways of being in charge aren't really appreciated anymore.
But people are slow to change their ways, and if you're working with a salty officer who became a firefighter 15 or 20 years ago, you might be seeing a bad example and not even realize it.
That's why I'm talking with today's guest. Sal Scarpa believes we can lead today's younger firefighters in better ways than simply barking commands at them.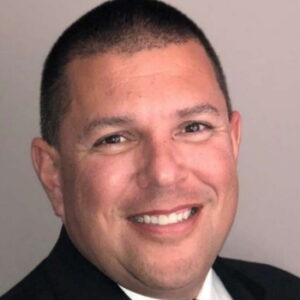 Sal is the Fire-EMS Chief for Columbus, Georgia. He's also the Emergency Management Agency Director for Columbus and Muscogee County.
He's been in the fire service for over 30 years, having worked in Kansas City, as well as Shawnee, Kansas, and the North Kansas City, Missouri Fire Department.
Resources:
Sal's article: The 21st-Century Fire Officer
Article: The 21st-Century Company Officer
Article: 12 Principles Public Safety Leaders Must Adopt to Be Successful in the 21st Century