If you've ever walked into a firehouse and heard someone say, "This isn't what I signed up for," or if you've thought it yourself, let me relate a quick story.
About five, six years ago, I was visiting station 71 in Prescott, Arizona, when the engine was dispatched to a "lift assist."
Now, you may think you know what that is, but this call was not that.
Engine 71 arrived to find a woman who needed help getting up into the cab of a U-Haul truck so she could move to a new home.
I asked a firefighter why they were answering calls like that, and he said, "Scott, if we don't go, who will?"
That's become the definition of an "all-hazards" fire-rescue department these days, it seems.
If the cops "serve and protect," Fire's motto might be something like, "Need help? We'll be there."
But if you joined the fire department thinking you were going to fight fires, you may think you're wasting your time with medical runs to frequent fliers or, yes, lift-assists.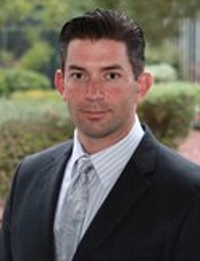 My guest today says firefighters need to understand that these calls are part of the job, too. They're not throwaways.
Bob Horton is the fire chief for Fire District 3 in Jackson County, Oregon. He's on the Board of  Directors for the Western Fire Chiefs Association and the Oregon Fire Chiefs Association. He serves on the IAFC's Communications Committee and he also hosts the podcast "Assuming Command."
Resource Links:
Bob's article: Why some firefighters simply don't understand the job
Article: How to manage 'This-Isn't-What-I-Signed-Up-for Syndrome'
And hear more from Chief Horton when you become a Code 3 Patron for just $10 a month. You'll get access to our complete library of Bull Session extra content, including more from Bob. Click here to join!