If you want something done, sometimes the best solution is to do it yourself.
That can apply to fire service training, too.
My guest today was a young firefighter when he was assigned to a lot slower station after being at a busy one.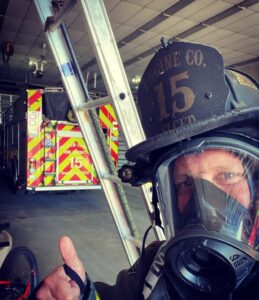 He found a crew that wasn't much interested in training. About the time he was starting to get lazy, he realized he could do his own training even when no one else wanted to participate.
At first, his DIY approach didn't have much impact, but slowly, the rest of the crew came around.
Then he found that he could volunteer to help his department's understaffed training division.
Kevin Whitaker is a lieutenant at the St. Lucie County, Florida, Fire District. He's been there since 2005. He's also a state-certified fire instructor.
Resources:
Kevin's article: Fire Department Training: Changing the Culture