There is always an on-going discussion about how aggressive firefighters should be at structure fires. Inevitably, the argument gets into interior attacks vs. transitional.
That discussion bypasses an important question, which is, how do lives get saved fastest?
Today's guest says the answer to that is: Get the fire out first.
If that sounds like an old-school answer, you're right. Because this guy is old school—but not always.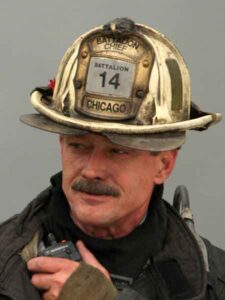 Peter Van Dorpe is vice-president of the International Society of Fire Service Instructors. He's also a member of the advisory board for UL's Firefighter Safety Research Institute.
Pete had a 33-year career with the Chicago. Illinois Fire Department, where he was ultimately chief of training. In 2013, he moved to the Algonquin-Lake in the Hills Fire Protection District, where he worked for five years as assistant chief and then chief.
Pete's article: Mounting an Intelligent Interior Attack