The two things firefighters hate the most are change – and the way things are now.
You've heard that quote from Alan Brunacini before. But it's still true and will remain true as long as there's a fire service.
Because this profession is so steeped in tradition, it's hard to accept some of the changes that have come along.
The helmet debate is just one of them – and it's still raging.
Yet, no one really argues in favor of the old-style rubber hip boots.
And a lot of firefighters would like to be able to keep their turnouts grimy-it's a badge of honor.
But now, some departments don't even put on their clean turnouts until they arrive at the scene.
Here to reminisce—and talk about the positive changes we've seen—is Daniel Shoffner.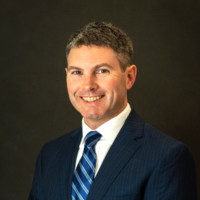 Daniel is the PIO and strategic initiatives manager for the Burlington, North Carolina Fire Department. With 25 years' experience in the fire service, he's also a volunteer with the Mt. Hope Community Fire Department in Guilford County, North Carolina. There, he follows in the footsteps of his father and grandfather, who were charter members. He has served with several other fire and EMS organizations in North Carolina, as well.
He's also on the faculty of the Fire Science and Emergency Medical Services Departments of Guilford Technical Community College.
Daniel's article: This Is Not My Grandfather's Fire Service
Jack Webb narrates a classic fire training film: