One of the aspects of firefighting that we don't often discuss is the role of the fire-cause investigator.
Once a structure fire is under control, this job becomes critical to determining what insurance will pay to the property owner … and if arson was involved.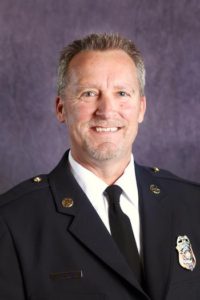 There are a few things firefighters can do to make the fire cause investigator's life a little easier, and today's guest says they really don't get in your way as you extinguish the fire.
Rick Chase is a fire cause investigator with the Central Arizona Fire and Medical Authority in Prescott Valley, Arizona
He is also a division chief and the fire marshal.
Rick started in the fire service as a member of a U.S. Forest Service hotshot crew. He joined the Central Yavapai Fire District (the precursor to CAFMA)  in 1995 and worked his way from a reserve firefighter to his current position.
Article: How Arson Investigation Has Changed
Article: Establishing an Effective Fire Investigation Unit
Intermational Association of Arson Investigators