The RIT team has an important role at a fire scene.
I say this not as Captain Obvious, but because it's easy to forget when you go to multiple scenes without ever taking action. It's even easier when the IC tells you to throw a ladder because you're just standing there.
How much do you train for RIT operations? How realistic is that training?
Today's guest would like to see you do more and to practice unusual scenarios.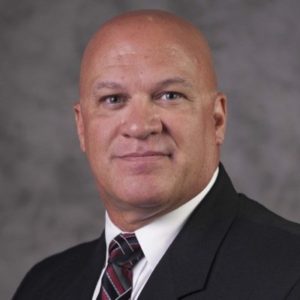 Keith Padgett is fire chief of the Beulah Fire District in Valley Alabama. He retired as the chief-fire marshal for the Fulton County Fire-Rescue Department.
A 35-year member of the fire service, Keith currently serves as Fire and Emergency Medical Services academic program director with Columbia Southern University.
Keith's article: Firefighter in distress: Cuing the rapid intervention team
Article: Truck Companies as Rapid-Intervention Teams
Article: RIT Positions and Assignments
Trivia question:
What temperature rating does a glass-bulb sprinkler with a blue bulb have?
Answer:
In glass bulb sprinklers, a blue bulb means it has a temperature rating of 250-300 degrees Fahrenheit.