I love instructions on how to do stuff. That's why today's show is about how to be a firefighter.
Not how to fight fires, but how to be a firefighter. They're two different things.
My guest today is the author of "The Firefighter's Little Black Book: Your Pocket Guide To Safety."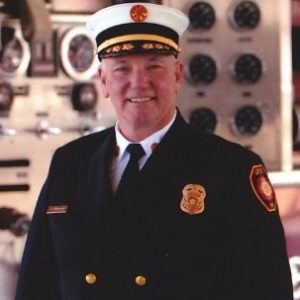 But it's not just about safety on the fireground. It's also about keeping your job safe and holding onto your integrity.
It's written by Stan Tarnowski.
Stan has served as fire chief, 911 and EMA director in Union City, Georgia. He began his career in 1975 with the Boston- Logan International Airport Fire Department. Stan's been a deputy and suppression chief at the Georgia State Fire Academy, and chief of training at the Henry County Fire Department.
And he is currently the president of Firesafe Consulting Group.
Get Stan's book:

Trivia question:
If you're giving a newborn an APGAR assessment, what are you checking?
Answer:
APGAR stands for Appearance, Pulse, Gaze, Airway, and Retractions.