What do you know about acupuncture?
Yeah, it involves needles. But do you know what it can do for you?
Here's one benefit I just learned: it can be used to treat PTSD.
It's also helped relieve depression, chronic fatigue, joint pain, and low back pain, and a lot of others.
Plus, it works without drugs.
That's why my guest today says it's perfect for firefighters, who may suffer from physical or mental issues.
Dr. Nikki Kelly is a former firefighter. She was an engineer/EMT for the Tavares, Florida Fire Department for six years, where she was awarded Firefighter of the Year in 2010.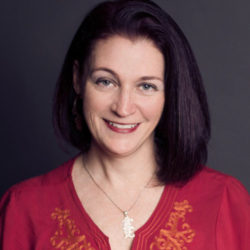 She discovered what acupuncture could do 11 years ago after sustaining a back injury during a training exercise while on duty.
Now she's a board certified, licensed acupuncturist and herbalist and specializes in the treatment of PTSD, emotional disorders, pain, insomnia and the reduction of stress and anxiety in first responders.
Her nonprofit is First Response Acupuncture.
Nikki's article: Acupuncture for First Responders
Trivia question:
What's the leading cause of residential fires these days?
Answer:
Cooking and cooking equipment is the most common cause of residential fires.