Our guest on this show has a new book, titled The Functional Fire Company — Positioning Small Groups for Success & Survival.
It's intended to explain how to develop a culture of learning and training in your department.
It's working: his department has a record of retaining motivated firefighters, even though neighboring departments pay more.
Some firefighters even take a pay cut to join his agency.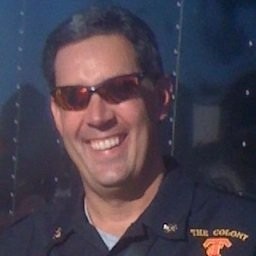 Scott Thompson is a 35-year veteran of the fire service and chief of The Colony, Texas Fire Department.
He has been a member of volunteer departments as well as worked for some of the fastest growing and most progressive departments in Texas.
Scott has been a classroom presenter and hands-on instructor at FDIC International since 2002.
Here's the link to pre-order the book.
Scott's article: Preparing for Future Success
Scott's article: Philosophy and Fact – How to create a culture for success and survival in the fire service
Trivia question:
If you're lifting a piece of gear up to the roof of a building, what's the best knot to use on the rope?
Answer:
A  clove hitch is the recommended knot to tie when you're lifting something up to a roof.