If you're of a certain age, you were probably strongly influenced to become a firefighter-paramedic by a couple of guys named Johnny and Roy.
If you're a millennial, I'm talking about the two heroes of the 1970's TV show "Emergency!" They played a couple of the country's first firefighter-paramedics.
I've talked to many members of the fire service who watched the show and grew up to emulate Johnny and Roy.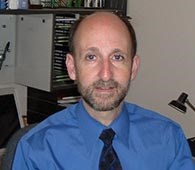 And this episode's guest says we could use some of their attitude these days.
Mike Rubin's been on Code 3 before.
He's a paramedic in Nashville, Tennessee. He's also a former faculty member at Stony Brook University. Mike has logged 24 years in EMS.
Mike's article: EMS From a Distance: Responding to Emergency
"Emergency!" trivia question:
Name the regular cast member who was an actual LA County firefighter.
Answer:
On "Emergency!" the engineer, named Mike Stoker, was played by LA County Fire Engineer Mike Stoker. He had a Screen Actor's Guild card.
The producer insisted that the person who drove Engine 51 be qualified to run the rig because an accident in it would be expensive.
After the show ended, Mike went back to firefighting, eventually promoting to captain before retiring in 1996.