With the recent increased attention on sexual harassment in the workplace, now may be a good time to address it in the firehouse.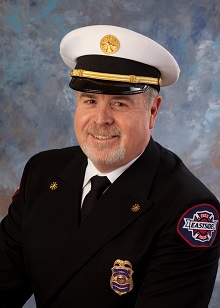 Here to discuss what departments and officers need to know about sexual harassment – and what cultural change is required to eliminate it – is John K. Murphy.
He's a retired firefighter with 32 years of service who is now an attorney.  He deals with cases concerning employment, firefighters, and fire departments.
John's article: Preventing #MeToo Legal Fires
Article: Fire Service Sexual Harassment: Leaders Must Set the Tone
Article: Sexual Harassment in the Fire Service: How Can You Not Know?
Trivia question:
What fire service tool can be used to secure a monitor by driving the tool into the ground and securing the monitor to the tool?
Answer:
Next time you need to secure a monitor, try driving a pry bar into the ground and attaching the monitor to that.