On June 11, 2018 the NFPA released its annual U.S. Firefighter Fatalities report. It showed a total of 60 U.S. firefighter fatalities while on duty in 2017.
That's the lowest total reported since 1977, when NFPA began reporting on-duty firefighter fatalities.
Of the 60 fatalities, 32 were volunteer firefighters, 21 were career firefighters, three were employees of federal land management agencies, two were contractors with federal and state land management agencies and two were prison inmates.
The 17 deaths that occurred at fire scenes represents the second-lowest number of fire ground deaths since the study's inception, and the second consecutive year that the number has been below 20.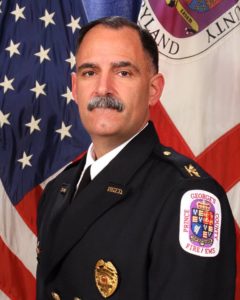 With me on this episode to discuss the report's findings is Marc Bashoor. He's a former chief of the Prince George's County Maryland Fire and EMS Department. Chief Bashoor was also recently made the executive editor of FireRescue1.com and Fire Chief.com.
Marc's article: Importance of TIM, physical health highlighted by NFPA 2017 LODD Report