Sometimes, it seems like people just don't have the time to be a volunteer firefighter anymore.
It's getting harder to find people to volunteer and even more difficult to keep them after they've been trained.
Our guest this time completed a three-year doctoral study on firefighter retention.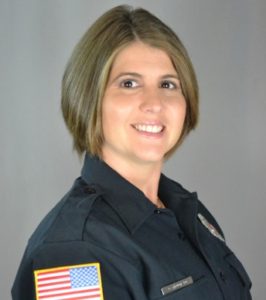 She's here to offer some strategies that aren't based on expensive campaigns. They're practical ideas.
Dr. Candice McDonald is a firefighter/PIO with Sebring, Ohio Fire Department and a firefighter with the Winona, Ohio Fire Department. She also works for NASA as a federal special agent/physical security specialist. She's a contributing author to Fire Engineering and Fire Rescue and holds a doctorate in business administration/homeland security.
Candice's dissertation: Retention of Internal Stakeholders in the U.S. Volunteer Fire Service
Recruiting the Next Fire Service Leaders: "The Millennial Generation"
How fire departments can recruit diversity
Trivia question:
What was the deadliest hotel fire in US history?
Answer:
The deadliest hotel fire in US history was the Winecoff Hotel fire, which killed 119 in Atlanta in 1946.