There's been lot said and written about leadership in the fire service, and some of it is pretty detailed.
Great leadership can be one of those things that are hard to define—but you know it when you see it.
Or, you can follow the advice of our guest today and learn just five rules of firehouse leadership.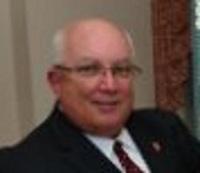 John M. Buckman III was fire chief for the German Township, Indiana, Volunteer Fire Department for 35 years.
He has served nine years as director of firefighter training for the Indiana State Fire Marshal's  Office.
John is a past president of the International Association of Fire Chiefs.
In 1996, Fire Chief Magazine named John the Volunteer Fire Chief of the Year.
John's article: Five Rules for Firehouse Leadership
Trivia question:
Name the components of the fire tetrahedron.
Answer:
The components of the fire tetrahedron are: oxygen, fuel, heat, and a self-sustained chemical reaction.