Paul Mobley's created, along with writer Joellen Kelly, a coffee-table book featuring firefighters from across the U.S., titled American Firefighter.  He's  is an award-winning photographer and author of Welcome's American Farmer: The Heart of Our Country and If I Live to Be 100: The Wisdom of Centenarians.
In this episode, Paul talks with Scott about meeting the people he photographed for American Firefighter.
The book was published in conjunction with the National Fallen Firefighters Foundation, and here's what they had to say: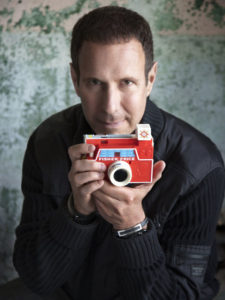 "Paul Mobley has taken his camera on the road again to photograph America's bravest citizens. In this collection of intimate and powerful photographic portraits, we get a glimpse of what it means to answer the call and run toward danger. In American Firefighter, stunning portraits of these brave men and women—chief fire officers, company and wildland crew leaders, instructors, and volunteer firefighters—are accompanied by firsthand accounts of those who put it all on the line. One firefighter recounts how he enlisted in the Air Force right out of high school and was introduced to the world of fire protection services in the US military. While completing his higher education he was able to rise through the Department of Defense as one of the key individuals who helps manage and coordinate fire responses for all of the US Army's needs. Responding to the overwhelming needs of tragedies such as September 11 and natural disasters such as Hurricanes Katrina, Rita, and Sandy, another firefighter worked on the initial iteration of the DHS-FEMA Ready Responder program, which prepares all firefighters and EMTs in security protocols for mass-casualty events."
Get Paul's book:
The Making of "American Firefighter"
from
Paul Mobley
on
Vimeo
.