You probably do some kind of after-action reports for major incidents, and maybe a debriefing back at the station.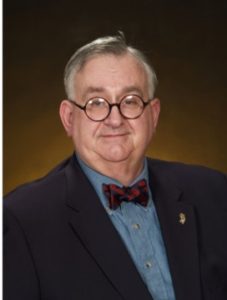 But Dr. Harry Carter says there's great value in doing a critique right on the scene, as soon as the fire is out, before the hoses are put back on the rig. It's a psychological principle that recognizes that those things learned soonest after an event is experienced are remembered best.
Dr. Harry R. Carter, FIFireE, CFO, is a veteran chief fire officer, an internationally-known municipal fire protection consultant, author, writer, and lecturer. He currently serves as a fire commissioner and is Chairman of the Board of Fire Commissioners for Fire District #2 in Howell Township, New Jersey. Harry has also served on the adjunct faculty of a number of community colleges in New Jersey, as well as the National Fire Academy in Emmitsburg, Maryland. He formerly served on the faculty of the School of Public Safety Leadership at Capella University in Minneapolis, Minnesota.
Dr. Harry Carter's consulting website
Harry's article on post-fire critiques.
Books by Dr. Harry Carter
ques with Dr. Harry Carter