The technology in cars today is a little scary…. and we're not talking about self-driving cars.
When you arrive at a crash scene, you need to be sure the car is shut off and it won't start back up again.
Because if it does, you could have a very bad day.
Our guest today to talk about how to avoid that is Ron Moore.
Ron Moore retired as a Division Chief with the McKinney, Texas Fire Department. He is now employed part-time with the Prosper, TX Fire Rescue and Plano Fire Rescue.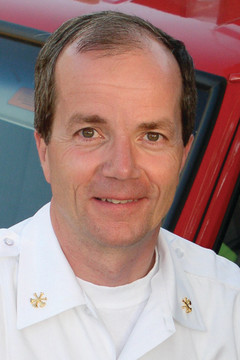 Ron holds a Bachelor of Science Degree in Fire Science (Summa Cum Laude) and continues to travel across the country conducting customized vehicle rescue & extrication training programs for passenger vehicles, bus vehicles, and large trucks. His newest offering is an instructor Train-the-Trainer vehicle rescue course based on NFPA 1006 & 1670 standards. As a Master Instructor for the Federal Highway Administration, Ron also specializes in presenting highway safety and traffic incident management classes for police, fire/rescue, EMS, and tow operators.
Ron is the author of now over 200 published articles in his renowned University of Extrication series, featured each month in Firehouse Magazine and is the moderator of the University of Extrication interactive section of the Firehouse.com website.
In 1984, he received the International Society of Fire Service Instructors George D. Post Instructor of the Year award for developing the first school bus rescue training program in the United States.
In 2000, Ron was awarded the International Association of Fire Chief's "Excellence in Rescue" award for his work in the field of vehicle rescue.
Ron has just self-published his University of Extrication unique training manual titled 'Vehicle Rescue 1-2-3'. It is a 100% completely illustrated, full-color training manual depicting step-by-step practices and procedures for accomplishing NFPA 1006 and 1670 Ops and Technician-level vehicle rescue and extrication tasks. This manual forms the basis of his instructor train-the-trainer program delivered upon request at fire department locations across the country.
Ron received the 2015 Community Hero Award from the American Iron & Steel Institute. The recognition is for his efforts in educating first responders and other emergency workers on cutting through steel parts made from Advanced Ultra-High Strength steel.