The Phoenix Fire Department has about 1,900 employees, but just four percent of its firefighters are women.
They'd like to change that.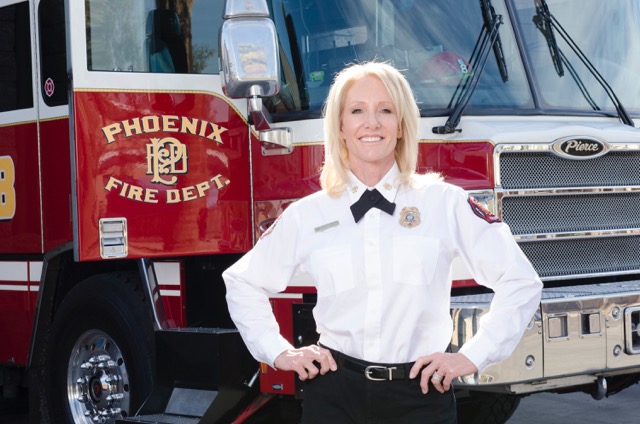 In this week's podcast, Captain Reda Bigler tells us that the old, chauvinistic attitudes once held by male firefighters are pretty well gone nowadays, and if a woman can pull her own weight, she's now welcome in the firehouse.
Phoenix Fire is making an effort to find and recruit women into the department.
If you think you might be interested, there are a couple of places to check out.
The first is the Valley Women's Firefighter Society, a mentoring group.
Then, there's the Phoenix Fire Department's recruiting website.
Bigler said being a firefighter is not a job for everyone, but women are valuable to any department, and you're welcome to check out the career's requirements.