Everybody knows THAT guy.
There's one in every firehouse. He's easy to spot.
He knows and is happy to lecture you on every fire science topic, but never seems to have time to help wipe down the rig.
But as Chief Brunacini reminded us, egos eat brains.
That's why it never pays to believe your own PR.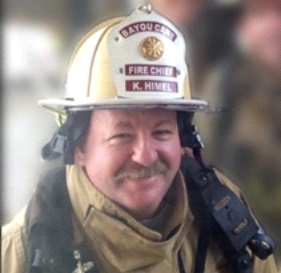 My guest made captain and then figured out that he'd become THAT guy.
Ken Himel has almost 30 years in the fire service. During that time, he's served in volunteer, combination, and career departments.
He's currently chief of Bayou Cane Fire Protection District in Houma, Louisiana.
He is a certified fire instructor level II.
Ken article: Don't Be THAT Guy! From a Chief Who Was