Last week, we talked with Chris Moore, a captain with the Chesapeake, Virginia Fire Department about his battle with PTSD.
This week, I'm bringing you the other half of the equation. That's his wife, Lori.
If you're a firefighter and you believe you have PTSD, please play this show for your significant other.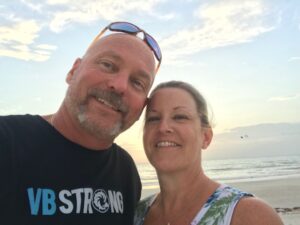 Because, try as they will (and they will try), no one fights PTSD alone. It affects all their relationships, especially the one between the firefighter and their spouse.
Lori has been married to Chris for 16 years and they have a son, who is now 14.
She saw the factors leading to Chris' trauma begin to mount.
And she has some insights as to what a spouse must endure while dealing with their partner's PTSD.
Lori's article: Living with PTSD: A Wife's Side of the Story
Article: 5 signs your firefighter spouse has PTSD
Article: Supporting a Spouse With PTSD
Article: What Firefighter Wives need to know about PTSD