Technical rescues are high-risk/low-frequency incidents, and that means training on them is critical.
One slip, and you could have a very bad day.
If you know NFPA 1006, you know the minimum KSAs are tough.
But departments routinely face problems with training when they have a shortage of really good instructors, current equipment, and funding for adequate training time.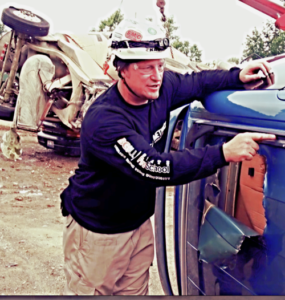 Back with me on Code 3 to offer some solutions is Dalan Zartman
Dalan is a technical-rescue expert for the Ohio Emergency Management Agency and Department of Homeland Security.
He serves as regional training program director and advisory board member at Bowling Green State University.
Dalan is a member of the Central Ohio Strike Team and the Washington Township Fire Department.
He's founder and president of Rescue Methods. And you can also find him at Absolute Rescue.
Dalan's article: Technical rescue training hurdles and solutions