If you're working toward becoming a firefighter, or you're trying to get promoted, one of the scariest phrases to you is likely "oral interview."
You should be concerned about getting it right. You can do all the right things academically and on the application, but if you don't ace that interview, your chances of getting hired or promoted are slim to none.
So what do you need to do to prepare for the interview? What should you say or not say?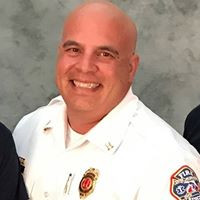 Here to answer those questions and more is Mark Rossi.
He's a 20-year veteran of the fire service and a captain with the Fort Lauderdale, Florida, Fire Department.
Mark is both an accredited fire officer, and a licensed and certified career coach.
He is the founder and president of RockStar Interview & Promotional Prep Training.
Mark's article: Performance Drives Perspective
Article: Four questions you'll get in a firefighter job interview
Article: What Are 'They' Looking For During an Oral Interview