We've talked about Milllenials on this show before, and how they learn and work in today's fire service.
But they aren't the only generation that's confusing employers. Meet iGen.
Born after 1995, these kids, as you might expect, are more comfortable with virtual conversations than they are in person.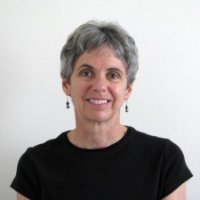 And they may need a little more confidence-building.
Back again to discuss the iGen is Linda Willing.
She's a retired fire officer and runs a company called Real World Training and Consulting. She is also teaches at the National Fire Academy. Linda is the author of a book— On the Line: Women Firefighters Tell Their Stories.
Linda's article: A New Generation is Shaking Up the Fire Service
Article iGen-The New Generation That's Almost Everything Millennials Aren't
Trivia question:
Define the Higbee cut.
Answer:
The Higbee cut is a special cut at the beginning of the thread on a hose coupling that provides positive identification of the first thread to eliminate cross threading.
Books we mentioned: