About the scariest thing a firefighter can hear over the radio is a mayday call.
It sends chills down our spines.
But there's an effort underway to prevent maydays.
And I have to tell you, it's ingenious.
Project Mayday is the invention of fire service veteran Don Abbott.
It's all about predicting when things are about to go wrong by studying radio traffic.
Don Abbott retired from the fire service after spending 20 years working in the Indianapolis area. He went on to serve nine years as the Project Manager of the Command Training Center at the Phoenix Fire Department.
Don successfully operated his own business, Command Emergency Response Training, CERT, for more than 10 years.
And he joined me on this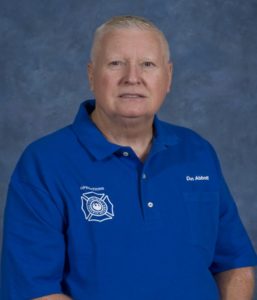 episode to explain Project Mayday.
Article: The Mayday Project
Article: Firefighter Maydays–Reality vs. Myth
Trivia question:
Volunteers make up 70 percent of the firefighters in the US. Where and when was the first volunteer fire department in the nation started?
Answer:
The first volunteer fire company was formed in Philadelphia, PA in 1736. Benjamin Franklin served as America's first volunteer Fire Chief.