Firefighters do a lot of on-duty training. From company-level exercises to major simulations, there's always something to drill on.
But what happens when an individual or a whole crew doesn't want to train? And what about the officer who kicks back and puts his feet up while expecting everyone else to drill?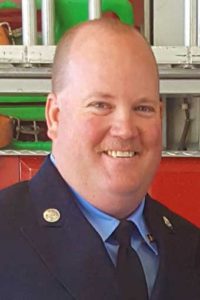 Scott Peterson is out to change some attitudes about training. He's all about motivating firefighters to get out and learn the skills that will save their lives.
He's starting his eleventh year in the fire service and sixth year as an EMT. Peterson got his start as a volunteer with the Montgomery Fire Protection District, and is currently their Training Officer. He is now a career Firefighter Engineer with the City of Fulton Fire Department. He has been an instructor for seven years and assists with certifications for firefighters and helps them to obtain their Hazmat Awareness, Operations, and Fire 1 and 2.
Scott's article, Lack of Motivation in the Fire Service
How to Motivate Firefighters to Work Out