The movie "Only the Brave" tells the story of the Granite Mountain Hotshots, and focuses on Superintendent Eric Marsh and his relationships, both with new hire Brendan McDonough and wife Amanda Marsh.
That means Amanda had a lot to do with the film. On this edition of Code 3, we talk with her about what "Only the Brave" means to her.
We also discuss the foundation she started, the Eric Marsh Foundation for Wildland Firefighters, and how it helps.
Here's a link to the Foundation website.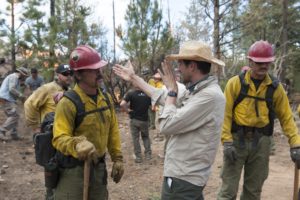 Read more about the Granite Mountain Hotshots: