Conrad Jackson is a 14-year veteran of Prescott Fire Department, with 20 years fighting wildland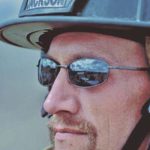 fires, and 30 years in the Prescott community. Jackson has spent the past decade scanning old department slides and photographs into digital form, and a couple of years ago, wrote a book about Arizona's oldest fire department.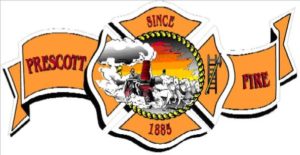 Founded in 1885, the Prescott Fire Department began with four 25-man volunteer companies, the Dudes, the Toughs, the Mechanics Hook & Ladders, and the O.K.s. These 100 men reflected both the common man and the leaders of the region.
Over the years, their numbers would include governors-to-be F.A. Tritle and Thomas Campbell, business leaders H.D. Aitken and A.A. "Tony" Johns, and numerous members of the Goldwater family. The department and its community survived the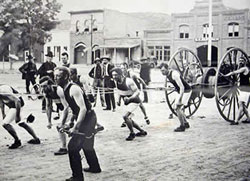 great fire of July 14, 1900, as well as the loss of 19 of its own Granite Mountain Hotshots on June 30, 2013.
The Prescott Fire Department would go from a volunteer department to a fully paid department of 80 firefighters, operating out of five stations and covering an area of 40 square miles.
It was a wild ride, and Jackson tells us all about it in this podcast.
(Information from the City of Prescott website.)
Order his book: