Does your agency hold a "citizens' academy?" You may want to consider it, says Capt. Brian Burch of the Central Arizona Fire & Medical Authority.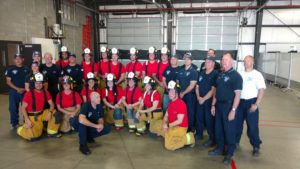 The annual event CAFMA holds, in conjunction with Prescott Fire, for VIPs and community leaders pays off, both for the participants, who go back to their respective government and community posts with a better understanding of what firefighters really do, but also for the volunteers who make the academy happen.
Burch explains how they do it in this podcast.
Below: Video from the 2017 edition of Fire Ops 101.