Dennis Light took over the chief's position at the Prescott Fire Department in 2014, less than a year after the deaths of 19 firefighters from the city's Granite Mountain Interagency Hotshot Crew, killed while fighting the Yarnell Hill fire.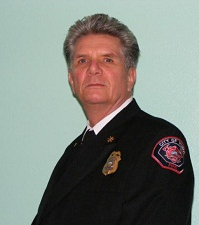 A member of the fire service for three decades, Light was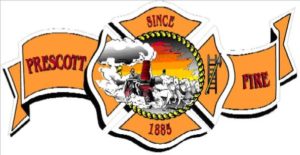 hired to bring a sense of stability to the department, which had just lost its last chief in the wake of the deaths.
Light came to Prescott from Yuma, AZ, where he was Assistant Chief of Operations and interim Fire Chief.
Before joining the Yuma Fire Department, he worked as a firefighter for the U.S. Air Force, including time at Edwards Air Force Base in southern California, where he built experience in wildland firefighting, working with San Bernardino County and Los Angeles County.
Light took on the position of assistant chief for the operations-emergency-services branch in Yuma in May 2002, and served as the acting chief there since the former chief's departure a few months earlier.
Light holds a bachelor's degree in public safety administration from Grand Canyon University and is a graduate of the Certified Public Manager program of Arizona State University.
In addition, he completed the National Fire Academy's Executive Fire Officer Program, earned the Chief Fire Officer Designation from the Center for Public Safety Excellence, and has an extensive background in Airport Rescue and Firefighting (ARFF).