Are you a grinder?
Do you go above and beyond, not for the praise, but because it's necessary?
TJ Ward joins me on this episode to explain the grinder mindset.
It's an attitude that says—good enough is never good enough.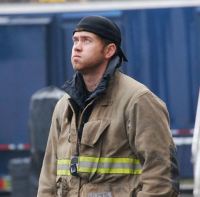 And they absolutely do not believe in luck.
TJ is a captain in Carroll County, Georgia. He's on Georgia Search and Rescue Task Force 6, and he's a Georgia Smoke Diver.
And he is a Co-Founder of Do Your Part Training.
TJ's article: For the Grinders
Trivia question:
At what level must low-air alarms on SCBA air bottles activate?
Answer:
According to NFPA 1981, low-air alarms on cylinders must active when the bottle reaches 33 percent.
That's a 2013 standard—it used to be 25 percent.